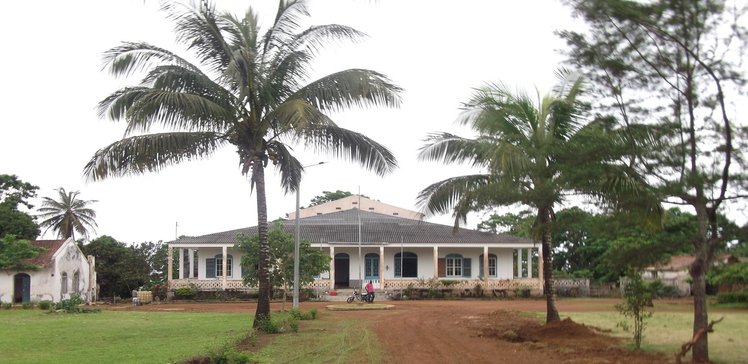 The thematic Space in Roça Sundy is an initiative integrated in E@S and it will be focused on the history and science of the eclipse observations that took place at the iconic Roça Sundy. The space It will be composed of a physical space in Roça Sundy and a set of Science Trails which will culminate on that spot and which will connect the exploration of sciences of the Sea, sciences of the Earth and sciences of the Sky.
Thematic Space's concept includes, on the one hand, historical and scientific information, and, on the other hand, scientific learning experiences that involve the visitor in the construction of scientific knowledge. Therefore, it will offer a set of interactive experiences and in relation with nature which will allow the visitors to get familiar with the scientific heritage, which are associated with the history of Roça Sundy.
This physical space is a way of marking the historic connection with science, safeguarding the legacy of a major scientific event, and also consolidating the projects and initiatives developed in Principe Island related to this historical episode.
Thematic Space aims:
to be a space in to serve the Principe's Education and Schools community intended to provide learning experiences in the field of science;

to be the culmination of the Trilhos de Ciência (Science Trails) that have been developed since 2013 and therefore cover target audiences with different interests and dynamics;

to constitute a space for excellence for scientific outreach in education in Principe Island and a reference to neighbouring countries;

to protect the historical and scientific legacy of the astronomical observations that took place there.

to constitue a tourist attraction and a "business card" on Principe Island, in particular on the Roça Sundy.